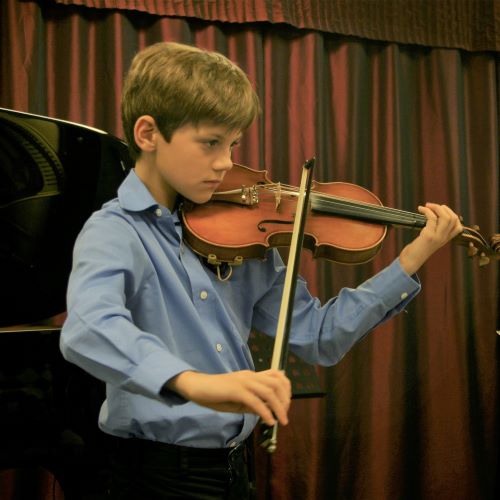 Kaleidoscopes Book 2 Workshop
Overview
As students begin Book 2, they have the fundamental skills of violin playing and are ready for deeper musical experience. 

The rich emotional palette of Book 2 allows the teacher a diverse landscape for teaching dynamics, whole body movement, and vibrato. These skills will add grace and balance to the student's Bach and Vivaldi, and will blossom into a passionate performance of Bruch in a few years' time.
Elise Winters will work intensively with teachers in a small-group setting to explore body balance and efficient movement and expression.
July 31-August 11, 2023
Monday-Friday
11:00 – 2:00 CDT
Visit the full course page:
https://discoverviolin.org/book2-workshop-2022/